Meet the Singers
Anne has been singing soprano with the Elmer Iseler Singers since 2009 and has studied voice with Marjorie Sparks and Peter Tiefenbach. In Spring 2011, Anne sang with the orchestra for the Toronto premiere of the National Ballet of Canada's Alice's Adventures in Wonderland. In 2009, she was selected to sing a duet with Isabel Bayrakdarian for the University of Toronto Engineering Science Department's 75th Anniversary Celebration, under the direction of Julian Kuerti. Since 2016, she has been a section lead at Fairlawn Avenue United Church under the direction of Eleanor Daley. When she isn't singing, Anne is an aerospace engineer and as Director of ACS Programs specializes in the design of micro-satellites. She lives in King City with her husband Brian and is thankful for his unwavering support.
Amy Dodington joined the Elmer Iseler Singers in the Fall of 2012.  Her musical family has had a long association with the EIS since the 
days of the Festival Singers.  Originally from Port Carling, Muskoka, she moved to Toronto in 1996 to study Zoology and then Voice 
Performance at the University of Toronto.  She then studied privately with Monica Whicher.  Amy is now a freelance soloist regularly performing concert works and giving eclectic solo recitals.  As a soprano soloist 
and section lead she sang for seven years with the Toronto Chamber Choir, sixteen years at Kingsway-Lambton Church, 
and is currently at Fairlawn Avenue United Church under Eleanor Daley.  Amy's extensive choral experience includes the Ontario Youth Choir, the Hart House Chorus, the Toronto Mendelssohn Choir, the Oriana Singers, Helmuth Rilling's Stuttgart Festival Ensembles and Soundstreams Choir 21.  You can discover the next thing that's up her sleeve on her website: amydodington.com
Lynn Featherstone joined the Singers in September 2017. She was raised in Cambridge, Ontario, where she started piano lessons at age six, beginning a life-long pursuit in musicianship – as a choral singer, soloist and conductor. At the University of Toronto she completed both her Bachelor of Music in Music Education in Voice Studies and her Masters in Music Education, and has sung with the University of Toronto MacMillan Singers and the Bach Festival Singers. For over a decade Lynn has been an alto soloist at Fairlawn Avenue United Church. She was formerly Associate Conductor for the Bach Children's Chorus, under conductor Linda Beaupré. Lynn is the private vocal coach and piano teacher at Crescent School.
Ben joined EIS in the fall of 2016. He is a 
composer, chorister, teacher, and music director. As a composer, he 
combines his experience in Korean traditional music and his knowledge of western classical music to achieve a unique soundscape – with a 
focus on choral music. Every summer, he can be found working with talented children, putting on six musicals over the course of a summer at Camp Manitou in McKellar, Ontario. Every Sunday, he sings Renaissance polyphony at Holy Family Roman Catholic Church in Parkdale, Toronto. He holds a Master of Music degree in Composition from the University of Calgary and a Bachelor of Arts in Biology 
and Music from Grinnell College in Grinnell, Iowa.
Saskatchewan native, Gisele Kulak has enjoyed a widely varied career, beginning with opera and operetta, but shifting to oratorio and recital work, dabbling in pop and jazz along the way. Gisele has performed as a soloist with The National Ballet Orchestra, Esprit Orchestra, Tapestry New Opera Works, The Victoria Symphony, The Oakville Symphony, The York Symphony, The Burlington Civic Chorale, and in many concerts with "Music at Metropolitan", the concert series of Metropolitan United Church in Toronto.
Gisele has established a focus on choral music, singing with the Elmer Iseler Singers for eleven seasons and Soundstreams' Choir 21 for seven seasons.  She has also been a member of the Toronto Mendelssohn Choir, The Nathaniel Dett Chorale, "voxworks", and the Adelphi Ensemble. Gisele teaches singing and provides choral techniques workshops as well as being the vocal coach for The Oriana Women's Choir.
Claudia Lemcke studied Piano and Voice in her native Germany. With her '
warm and clear voice and a reliable sense of style
' (Rheinische Post) and '
her charming sound and directness of interpretation
' (Brantford Expositor) she has established herself as a versatile Mezzo Soprano equally at home in art song and oratorio.
Claudia has been a frequent soloist in Toronto and the GTA and has extensive choral and solo experience with several of Toronto's finest ensembles. After singing with the Elmer Iseler Singers as a substitute for several years she finally joined the ensemble in 2016.
When she is not singing in Toronto, Claudia can either be found in Montréal, singing with La Chapelle de Québec under Bernard Labadie, or teaching Piano and Voice in her own private studio.
Nelson was born in Lunenburg, Nova Scotia. Organist and music director at St. James The Apostle, Brampton. Occasional teacher for the Dufferin Peel Roman Catholic School Board and Peel Board of Education. Grade 10 Silver Medal and A.R.C.T. Gold Medal from the Royal Conservatory of Music. Music Associate and Music Licentiate Diplomas from the Western Board of Music. Solo work during career has included opera, musical and choral societies in England, the United States and Canada. Recent solo work was in August at Niagara on the Lake International Festival singing several Spanish Tango pieces with chamber quartet. Nelson will soon be recording a new solo CD, including "Song for the Mira".
Andrea Ludwig
Mezzo Soprano
Juno-nominated mezzo soprano Andrea Ludwig is an artist of tremendous depth, musicality and scope. Hailed by Halifax Chronicle Herald critic Stephen Pedersen as having "tones of silver and gold," Andrea has appeared with the Canadian Opera Company in numerous roles including Nireno in Handel's Julius Ceasar, the Second Niece in Britten's Peter Grimes, Flora in The Turn of the Screw, Moira in Paul Ruder's The Handmaid's Tale, and Liesgen in Bach's Coffee Cantata. Andrea is proud to announce her recent Juno nomination for a recording of Canadian composer Peter Togni's Responsio in collaboration with Jeff Reilly, Suzie LeBlanc, Charles Daniels and John Potter.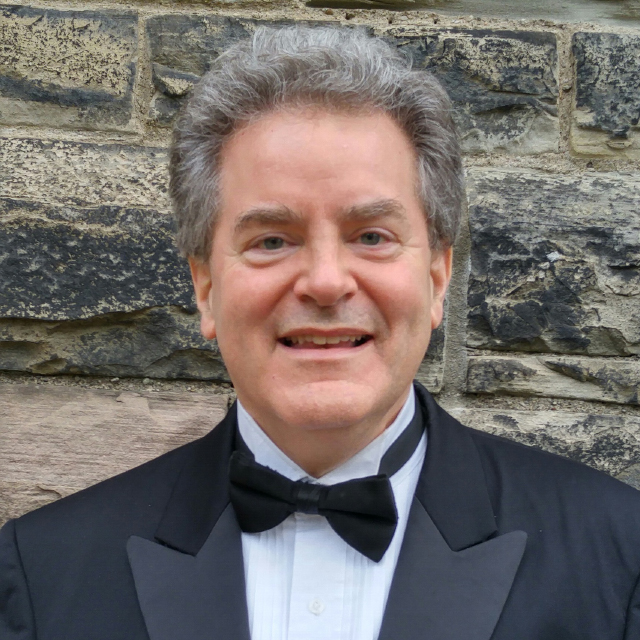 Eric is from Pickering, Ontario. He joined the EIS in September 2000 and in the same month became the music director at Kingston Road
United Church in the Beaches area of Toronto. He also sings tenor in the Amadeus Choir. In his spare time Eric likes to read – preferably with
one of his several cats curled up in his lap! 
Doug MacNaughton
Baritone
Doug MacNaughton began his singing career at the age of 20, when he made his operatic debut with Edmonton Opera. Since then, he has gone on to sing throughout Canada, the United States and Europe. He is at home in opera, operetta, musical theatre and concert work, and he is known as much for the versatility of his acting as for his singing.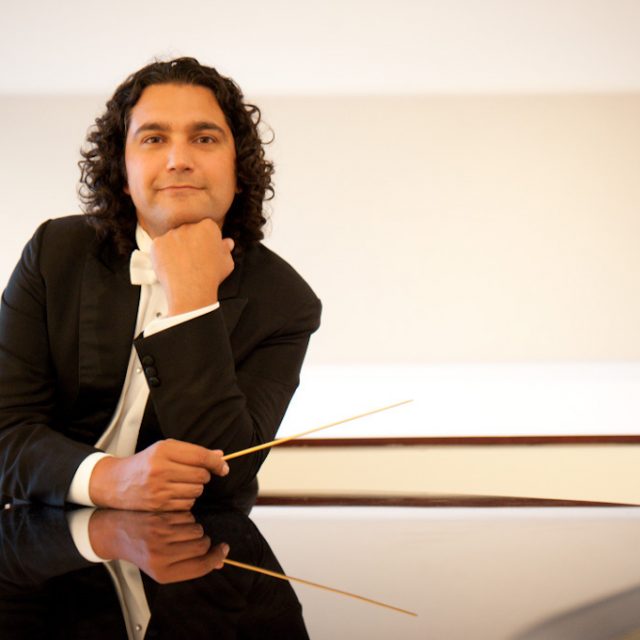 A Graduate of the University of Western Ontario, Mitchell Pady pursued his studies in composition and voice.  He has performed and
participated in many festivals and conferences including the national conductors' conference run by the Association of Canadian Orchestras. 
He has acted as choral adjudicator for both the Kiwanis and Music Fest Canada competitions and is the Choral Conductor for the acclaimed
Inter-Provincial Music Camp.  During the last six years Mitchell has worked with teachers and students as a choral clinician for a number of
professional development workshops across the Toronto District School Board. He is presently Artistic Director of the Oriana Singers and
conductor of The Cellar Singers, succeeding Albert Greer who retired in May 2012.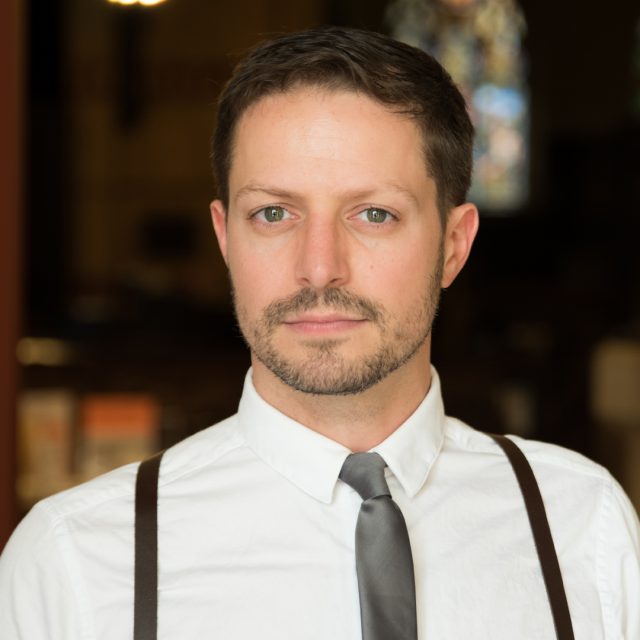 Will is a Toronto-based musician, conductor and educator. When not singing with the 
Elmer Iseler Singers
, he can be seen singing lead for the funk and soul band, 
Yasgurs Farm
as well as the 50s group, 
The Redeemers
. Will is also the Assistant Choir Director and George Black fellow of Sacred Music at the Church of the Redeemer, a position held since 2015. Will holds a B.Mus from the Faculty of Music and a B.Ed from OISE, UofT. 
Claire is thrilled to be joining the Elmer Iseler Singers for her first season. Born in Toronto, she began her formal training as a child when she joined the Toronto Children's Chorus. After singing with them for seven years, she continued her studies at Queen's University, where she received her Bachelor of Music degree in Vocal Performance. During her time at Queen's, she also sang with the Queen's Choral Ensemble, and performed in several stage productions, such as Humperdinck's Hansel and Gretal, as well as Gilbert and Sullivan's The Mikado. After graduating, Claire sang as a member of the Exultate Chamber Singers under Dr. Hilary Apfelstadt for five years. Claire has studied under such Canadian talents as Patricia Harton-McCord, Elizabeth McDonald, and Bruce Kelly. She continues to use her vocal training as a prospective voice-over talent.
Cathy joined the Elmer Iseler Singers in 2005. She has an extensive operatic career, including the role of Marguerite in Gounod's Faust with 
Premier Opera, Fiordiligi in Mozart's Cosi Fan Tutte with Oberlin's Summer Opera Program in Casalmaggiore, Italy. Cathy has also
appeared in three operas with the New Opera and Concert Centre in Toronto, and was the winner of the 1996 Oshawa-Whitby Kiwanis
Senior Rosebowl Competition. Cathy maintains her role as a soprano with the Amadeus Choir, in which she has sung for many years.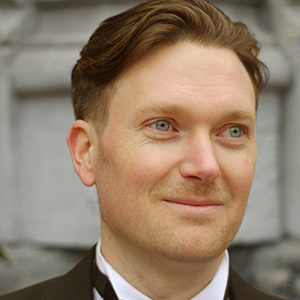 Graham studied under Dr. Bruce More, Alexandra Browning, and Susan Young. He was a featured performer for the University of Victoria Chorus and Chamber Singers, and the Victoria Chamber Orchestra In addition to his role as a soloist, Graham has managed a vocal studio and provided vocal coaching to the Cantiamo Youth Choir. After spending time in Cuba and Japan, he now resides in Toronto. In addition to singing with Elmer Iseler Singers, he is featured regularly with the Nathaniel Dett Chorale, Univox, Humbercrest United Church, and All The King's Voices.
Alison was born in Ottawa, Ontario and has been with the Elmer Iseler Singers since 1994. She works for the Toronto District School Board
as a Music Itinerant. Alison is Second Alto Section Lead at Metropolitan United Church and Alto Section Lead for the Amadeus Choir. In her
spare time (whenever that is!), she does studio work, and writes.
Michael began singing with the Elmer Iseler Singers in 2004. He is the second Iseler Singer to originate from Kemptville, Ontario a small town south of Ottawa. Now living in Toronto he is a Tenor Section Lead for the Amadeus Choir and St. Andrew's United Church Choir. He is studying voice with Catherine Robbin at York University. In his spare time Michael hopes to become as good a hockey player as now-retired tenor Ed Wiens.
Sharang Sharma
Tenor, JAMES T. CHESTNUTT SCHOLAR
Sharang Sharma is an emerging musician with interests in performance and historical musicology. His interpretation of repertoire from the Middle Ages to 1800 brings a refreshing take on little-performed music by less renowned composers. His most recent engagement as lay clerk at The Queen's College, Oxford (UK), has set him up for a life in ecclesiastical music, which he pursues as Director, Chapel Music at Huron University College, London (Canada). He focused on monastic culture in medieval Italy as part of his recently completed masters in musicology at the University of Oxford.
Sharang has performed in professional and amateur choirs, such as The Strand Consort in London (UK), Fount & Origin in Oxford, Kammerchor and Chor Amica in London (Canada), and with theatre and opera companies, such as LINK in London (Canada), and Spectra Ensemble in London (UK). During his undergraduate degree, he participated in Western University's choirs and opera productions and was an active member of London's musical community. His range of experiences comprises recording with the BBC, performing with the Academy of Ancient Music and Instruments of Time and Truth, studying historical repertoire and performance with Canadian Renaissance Music Summer School and Tafelmusik Baroque Summer Institute, and appearing as guest chorister and soloist at many music festivals including the Huron County Bach Festival and the Sherborne Early Music Festival.
Sharang is ecstatic about joining the Elmer Iseler Singers and for the opportunity to be mentored by artistic director and conductor Lydia Adams.
A graduate of the voice program at McMaster University, Emily Taub is an Alto with the Elmer Iseler Singers and a lead soprano at Eglinton St. George's United Church choir as well as the founder of the VOX Youth Community Choir. This past Fall, Ms. Taub was a featured soloist for the What If? production in Hamilton, with music composed by Jack Lenz. Emily has also founded a mixed voices ensemble: À LA MODE out of Hamilton, now celebrating its fourth season. Emily often enjoys providing clinician work for local choirs, most recently as guest speaker for CANACC the Canadian A Capella Conference. A student of Tom Schilling and the "vocalway studio", Ms. Taub continues to pursue excellence in classical voice. When not conducting or studying, Emily teaches voice privately in Hamilton, composes and arranges choral works and performs around the GTA in her Gospel trio EmBoddiement and the a capella dectet Kanto.
Baritone Michael Thomas, a native of Toronto, has been a member of the Elmer Iseler Singers since 1998. His powerful, emotive voice has been featured in performances as a soloist with numerous choirs in the Toronto area, most notably with the Amadeus Choir and the Elmer Iseler Singers. He was also the baritone soloist with the Toronto Symphony's New Creations Festival in 2013 in the Canadian premiere of Vabeni: Ritual of Prehistoric Fossils of Man by Krystof Marayka. Michael is a music instructor for the Toronto District School Board and, since August 2006, has been Music Director at St. Andrew's Presbyterian Church, Markham. Michael was selected to sing with Placido Domingo as a member of the Blackcreek Summer Music Festival Chorus.
Paul Winkelmans joined the Singers at the start of their 2017/2018 season, having just received his Master of Music in Voice and Opera Performance from McGill University. At McGill he enjoyed performances as part of Opera McGill, as well as his involvement in Michael McMahon's Song Interpretation class. He loves exploring and sharing both standard and unconventional repertoire, combining works by classical masters Schubert and Schumann with contemporary pieces in his programmed recitals, and even commissioning a new Canadian work to premiere for his fourth year undergraduate recital at the University of Manitoba.